Get Support
Our friendly team will provide you with advice and support on key disability issues.
Discover more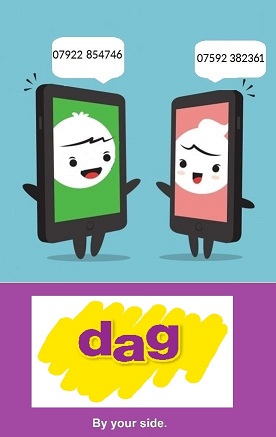 The group provides a high quality and specialisist support & advice service on key disability issues. The Support service is free of charge. Support is provided by an experienced team and the service is user led knowledgeable, compassionate and empathetic. The service is well established with an outstanding reputation. 
DAG's offices are fully accessible for people with a wide range of impairments.
---
Welfare & Benefits Advice
If you need help or advice with disability benefits we are here for you. We also provide support to carers and organisations who work with disabled people and their families.
---
Treats
Established by DAG in 2016, the project provides a variety of free leisure activities for local disabled and disadvantaged people including arts and crafts, zumba, tai chi, indoor bowls and accessible cycling. The project continues to develop and to attract new participants. 
Treats is run by a steering group drawn from activity participants.
---
Become a Member
Join DAG for a small annual donation and receive a membership card, newsletter, a vote at our annual general meeting, and many other benefits.